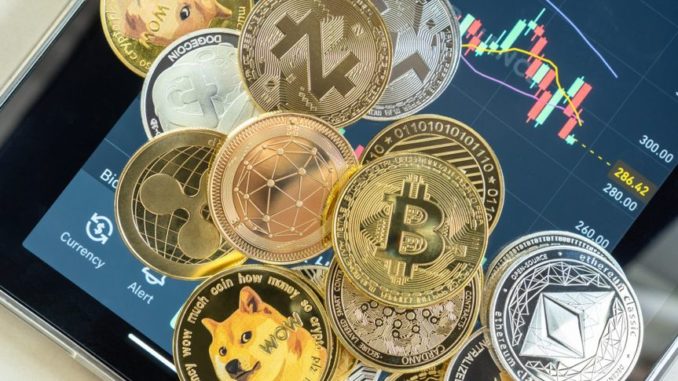 Cryptocurrency has been one of the buzziest areas of the market over the past few years, due in part to the astronomical gains that some coins have achieved. Over the past year, for example, Dogecoin has jumped over 8,000%, while Content Value Network has soared an astonishing 63,000%.
On the other hand, this doesn't mean that you can just dive into any cryptocurrency and expect to become an overnight millionaire. Many cryptocurrencies have actually lost a significant amount of value over the past year, with some losing nearly all of their value. In this look at some of the worst-performing cryptocurrencies, the ranking only includes the top 100 largest cryptos, as many minor cryptos have traded down to nearly zero. Stablecoins have also been removed from the ranking, as they're designed to trade in lockstep with the U.S. dollar. Here's a look at the worst-performing cryptocurrencies over the past year.
OMG Network (OMG)
Price as of Sept. 13: $8.45
1-year price change: +120.57%
It might be hard to believe that a 120% gain over the past year puts a crypto into the « bottom 10 » category, but the largest cryptos have generally had phenomenal years. The OMG Network, formerly known as OmiseGO, is a value transfer network for Ethereum and any ERC-20 token. According to its creators, it's the first production-grade layer-2 Ethereum scaling solution. As with most cryptos, it claims to move money across the blockchain cheaper, faster and without compromising on security.
Synthetix Network (SNX)
Price as of Sept. 13: $10.81
1-year price change: +101%
The Synthetix Network Token is another triple-digit winner that ends up on the « bottom 10 » list simply due to the outsized gains that top cryptocurrencies made over the past year. The Synthetix Network Token is an Ethereum token that powers Synthetix, which is a decentralized synthetic asset issuance protocol. The synthetic assets created on the Ethereum blockchain are known as Synths. SNX tokens serve as collateral to create new Synths.
Read: What Is the Next Big Cryptocurrency To Explode in 2021?
Klaytnv(KLAY)
Price as of Sept. 13: $1.31
1-year price change: +99.22%
The price of Klaytn has just about doubled over the past year, but that still puts it in the « bottom 10 » of the biggest cryptos in terms of one-year performance. Klaytn is somewhat similar to Facebook's Libra network, but it seeks to combine the functionality of a private and public blockchain through advanced features.