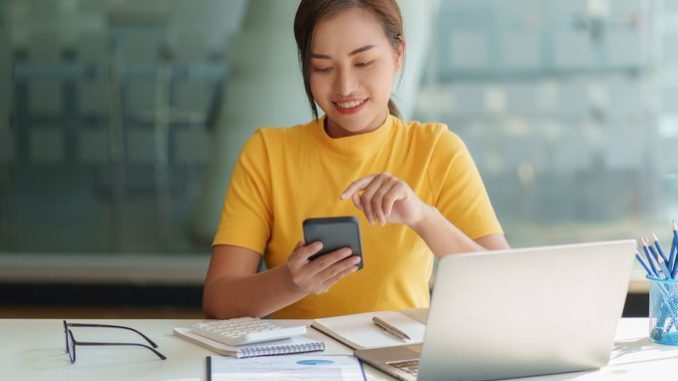 As smartphone security measures like biometrics become more advanced, more consumers feel safe conducting financial transactions via mobile, including over half of seniors and baby boomers.
The study "Consumer Behaviors and Perceived Security Across Devices," a PYMNTS and Entersekt collaboration, which surveyed nearly 2,600 U.S. consumers, found that while a higher percentage of older Americans still think using a computer is safer than using a smartphone for banking and payments, that margin is rapidly narrowing.
"Young consumers lead the charge, with 71% of Gen Z respondents reaching for their smartphones more frequently than other devices to complete online financial activities," the study stated. "Millennials and bridge millennials were not far behind, at 68% and 66%, respectively. Most Gen X banking customers favor smartphones for digital financial activities, with 63% of respondents in this age group reporting that they chose mobile over desktop more often than not."
Baby boomers and seniors are the holdouts, as just 34% use smartphones for most of their online financial activities and transactions, with 56% preferring computers.
"These older consumers are also 64% more likely than the average consumer to believe computers are more secure than smartphones," the study found. "We note, however, that when it comes to sending or receiving money to and from family and friends, 54% of baby boomers and seniors tend to reach for smartphones and just 35% for computers."
Even with the higher levels of trust in online banking, regardless of device preference, consumers still want authentication challenges at appropriate times, like when signing on from a different device.
Approximately half of the consumers surveyed "want manual authentication for every higher-risk activity they conduct," the study stated. "Specifically, 52% of respondents want to authenticate their identities each time they access their bank account, and 47% say the same for cash transfers to or from family and friends. Even with the ubiquity of online transactions for goods and services, 42% of banking customers still prefer to authenticate their identities each time they finalize purchases."