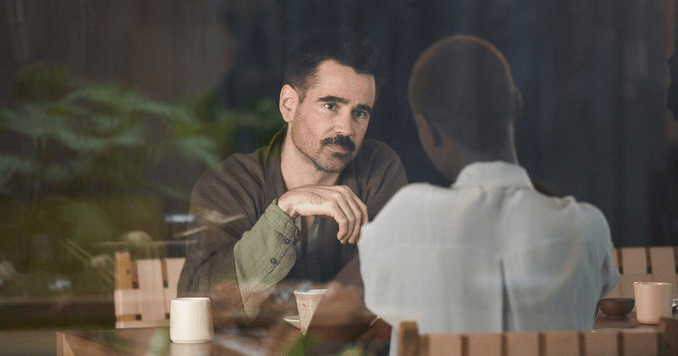 SOMEONE AT A robot company once told me a story about one of its bomb disposal machines. The soldiers who had been using the robot in Afghanistan were dismayed after it returned from repairs. They said that the robot's shiny new parts and casing—lacking the bullet holes and blast scars they knew—made it seem as if the machine itself had, in a sense, died.
It might seem odd, grieving a robot. But for anyone who's seen After Yang, the beautiful and strange new movie by the South Korean filmmaker Kogonada, it won't.
The film, which is based on a short story from a tech-obsessed collection by Alexander Weinstein, is set in some vague future version of America where life seems comfortable, pastel-colored, and bland. It follows a futuristic nuclear family that is both racially diverse and android inclusive. Jake (Colin Farrell) and Kyra (Jodie Turner-Smith) bought Yang—a highly realistic humanoid robot, or "technosapien"—to help teach their adopted daughter, Mika (Malea Emma Tjandrawidjaja), about her Chinese heritage. Yang achieves this mostly by blurting out "Chinese fun facts" at opportune moments. But he serves a more meaningful role as an older brother and de facto caregiver to young Mika. Jake is too distracted trying to keep his tea shop afloat, and Kyra is often away on business, unable to pay much attention.