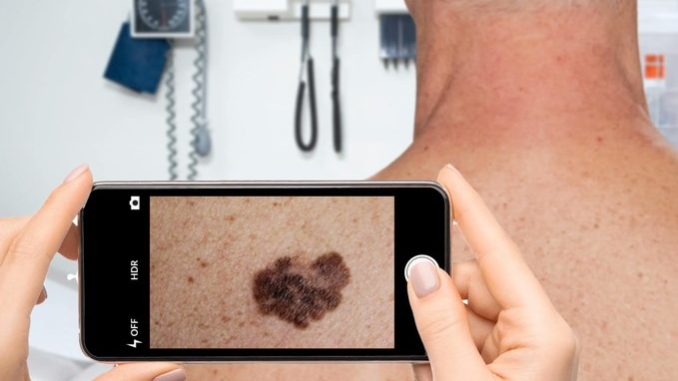 Piction Health, founded by Susan Conover SM '15, uses machine learning to help physicians identify and manage skin disease.
When Susan Conover wanted to get a strange-looking mole checked out at the age of 22, she was told it would take three months to see a dermatologist. When the mole was finally removed and biopsied, doctors determined it was cancerous. At the time, no one could be sure the cancer hadn't spread to other parts of her body — the critical difference between stage 2 and stage 3 or 4 melanoma.
Thankfully, it turned out that the mole ended up being confined to one spot. However, the experience launched Conover into the world of skin diseases and dermatology. After exploring those topics and possible technological solutions in MIT's System Design and Management graduate program, Conover founded the startup company Piction Health.
Piction Health began as a mobile app that used artificial intelligence to recognize melanoma from images. However, over time, Conover realized that other skin conditions make up the vast majority of cases physicians and dermatologists see. Today, Conover and her co-founder Pranav Kuber focus on helping doctors identify and manage the most common skin conditions — including rashes like eczema, acne, and shingles — and plan to partner with a company to help diagnose skin cancers down the line.