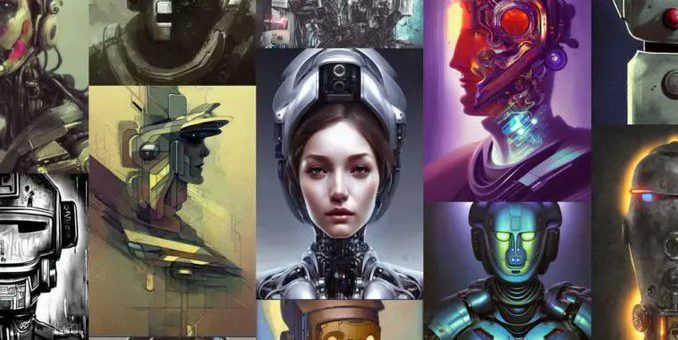 Flooded with AI-generated images, some art communities ban them completely
Smaller art communities are banning image synthesis amid a wider art ethics debate.
Confronted with an overwhelming amount of artificial-intelligence-generated artwork flooding in, some online art communities have taken dramatic steps to ban or curb its presence on their sites, including Newgrounds, Inkblot Art, and Fur Affinity, according to Andy Baio of Waxy.org.
Baio, who has been following AI art ethics closely on his blog, first noticed the bans and reported about them on Friday. So far, major art communities DeviantArt and ArtStation have not made any AI-related policy changes, but some vocal artists on social media have complained about how much AI art they regularly see on those platforms as well.
The arrival of widely available image synthesis models such as Midjourney and Stable Diffusion has provoked an intense online battle between artists who view AI-assisted artwork as a form of theft (more on that below) and artists who enthusiastically embrace the new creative tools.