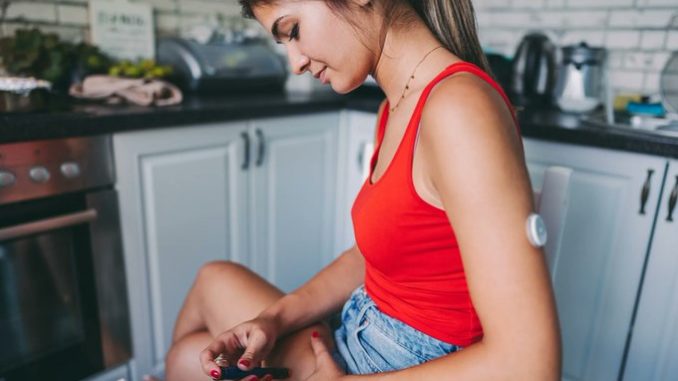 Continuous glucose monitoring (CGM) can not only the track blood sugar of people with diabetes but also identify those at risk of the condition when combined with artificial intelligence.
Research showed just 12 hours of glucose profiles provided the predictive model with enough information to distinguish diabetic, prediabetic, and healthy individuals.
The tool could be used for monitoring and early screening of diabetes, particularly in scenarios involving remote or virtual care, and give care teams the chance to reverse the course of disease.
The findings were presented at the NeurIPS 2022 thirty-sixth Conference on Neural Information Processing Systems in New Orleans, Louisiana.
'We were most surprised by our machine learning model's ability to make accurate assessments on such a limited amount of clinical information," said lead study scientist Jouhyun Jeon, PhD, a principal investigator at Klick Applied Sciences.
She told Inside Precision Medicine that the initial goal had been to half the standard monitoring time to seven days.
"So getting down to just 12 hours of CGM recordings while maintaining high accuracy was a really phenomenal, unexpected result that has the tremendous potential to accelerate diabetes prevention," she said.