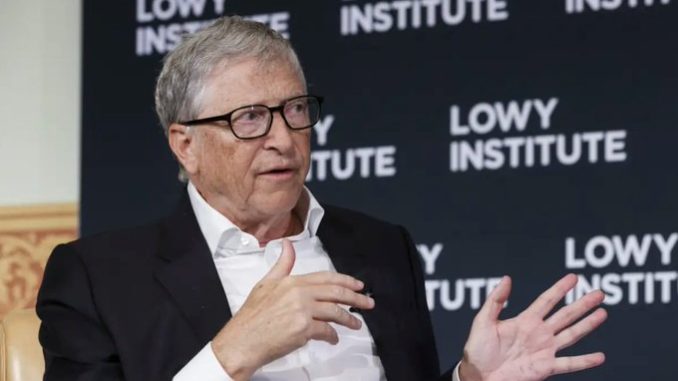 Microsoft co-founder Bill Gates has predicted rapid developments in the capability of artificial intelligence programs, such as high-profile tool ChatGPT, will dramatically change the way people source information online, and warned white-collar job losses will inevitably result from its use.
Speaking to The Australian Financial Review after an event at the Lowy Institute in Sydney on Monday, the technology pioneer said he had been experimenting with generative AI programs a lot over the past year, and saw huge potential benefits for health and education.
Microsoft is already an investor in OpenAI, the company behind the GPT-3.5 language system that ChatGPT is based on, as well as Dall-E, which generates images from text prompts, and is in discussions to invest as much as $US10 billion ($14.3 billion.)
It has been suggested that generative AI could blow open the internet search market that has long been dominated by Google, amid reports that Google co-founders Larry Page and Sergey Brin had recently been called back from semi-retirement to hold emergency meetings about how to incorporate chatbots in its search pages.
"I think about it a lot, as I'm an adviser to Microsoft where Satya Nadella is doing a great job," Mr Gates said.