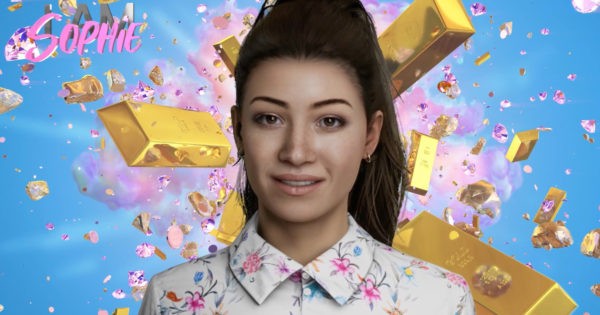 The tactic is one way these online-only entities are attempting to build a fan base
As advances in computer graphics and natural language AI have made it easier to create realistic-seeming virtual humans, some companies are attempting to turn these artificial personas into influencers that can work on behalf of brands and cultivate a fan base.
One such company is New Zealand-based startup Uneeq, maker of a digital human called Sophie, who has partnered with brands like BMW, Deutsche Telekom and IBM. Uneeq recently launched a new collection of nonfungible token (NFT) art as a way for Sophie to build her profile and better integrate her into the constellation of emerging technologies known as Web3.
Sophie isn't the first AI persona to sell NFTs; that distinction likely belongs to similarly named Sophia the robot, who managed to sell a "self-portrait" for nearly $700,000 last year.
But Uneeq CEO Danny Tomsett said Sophie's NFTs aren't necessarily as much about raising revenue as building a fan community around Sophie and boosting her status as a tech-savvy influencer.
"What we thought was, if you could imagine someone in the human context making a collectible series available, like a celebrity or whatever, that could create quite a great community and connection with this individual," Tomsett said. "We wanted to actually be really genuine around the ongoing value that we created. … We wanted to ensure that you have a part of her success."