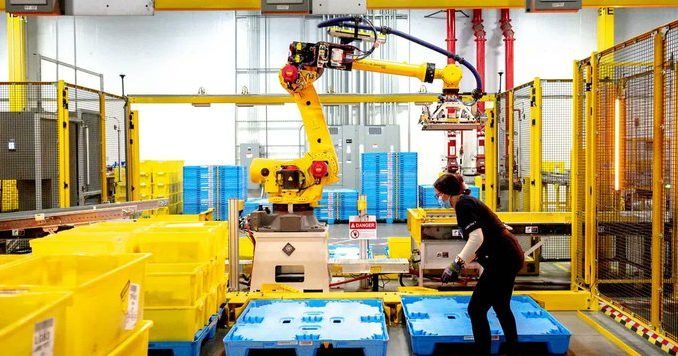 n 2019, Amazon founder Jeff Bezos predicted that within a decade, robotic systems will be advanced enough to grasp items with the dexterity of a human hand. Three years later, Amazon looks to be making progress toward that goal.
A recent video published on the company's science blog features a new "pinch-grasping" robot system that could one day do a lot of the work that humans in Amazon warehouses do today. Or, potentially, help workers do their jobs more easily.
The topic of warehouse automation is more relevant than ever in the retail and e-commerce industries, especially for Amazon, which is the largest online retailer and the second-largest private sector employer in the US. Recode reported in June that research conducted inside Amazon predicted that the company could run out of workers to hire in the US by 2024 if it did not execute a series of sweeping changes, including increasing automation in its warehouses.
At the same time, the company is facing the prospect of US workers starting to unionize after the victory by the Amazon Labor Union in the historic Staten Island vote, and another upcoming union election in October in Upstate New York. Labor activists have long speculated that Amazon might ramp up automation efforts in response to unionization activity.
In a statement provided by an Amazon spokesman, the company's director of Robotics AI, Siddhartha Srinivasa, said: "[W]e have an incredible opportunity to help advance the science of robotic manipulation in ways that meaningfully benefit our employees and our customers. Our investments in robotics and technology are helping make jobs in our facilities better, easier, and safer, as well as creating new career opportunities for our people."