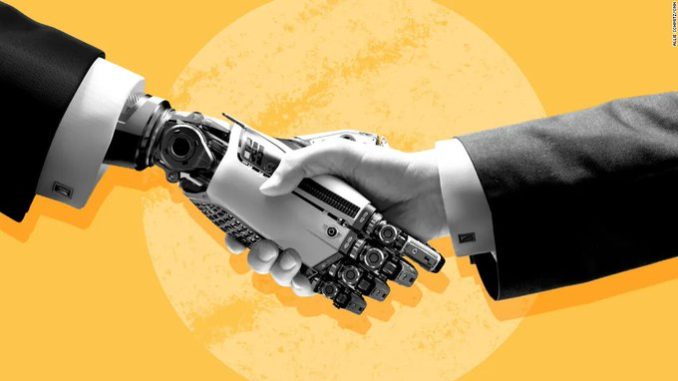 More Americans said they are "more concerned than excited" by the increase of artificial intelligence technology being implemented in daily life, according to a Pew Research Center survey about the rise of AI.
Although there was a more positive outlook for facial recognition, algorithms and exoskeletons, the public was much more wary about the use of computer chip implants in the brain, the future of autonomous passenger vehicles and gene editing.
The researchers surveyed 10,260 US adults from November 1 through November 7. Respondents were asked about six developments: facial recognition technology, social media algorithms, robotic exoskeletons, computer chip implants, driverless cars and gene editing.
About 45% said they were equally concerned and excited about the rise of AI. Reasons for concern included potential job loss, privacy implications and a loss of human connection. However, those who welcomed the new technology said it will save time and boost efficiency, especially in the workplace.
"This kind of public opinion work brings ordinary people's voices into the development facilities where these things are happening," said Lee Rainie, Pew's director of internet and technology research. "Adding everyone's voice to thinking about these things will help people make good policy around them and help technologists understand where the public is coming from when these technologies roll out into their lives."
Facial recognition technology used by police was met with a mostly positive reaction, as 46% of adults said it would be good for society.
Social media companies' use of AI to find false information was supported by 38% of respondents, while 31% thought the opposite.