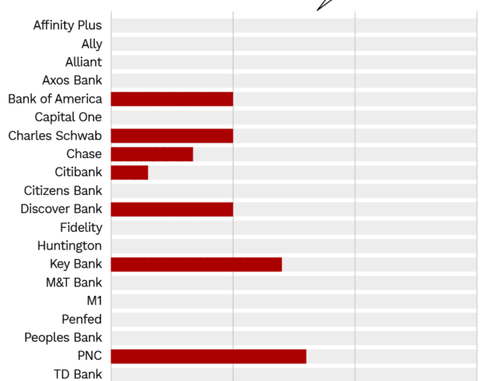 Consumers are ready for mobile banking app innovation — especially in e-wallets, junior accounts and wealth management. Banks can differentiate with products that are truly unique if they know the market, identify gaps and learn from others.
When Covid-19 moved the bulk of banking interactions online, U.S. incumbent banks and credit unions redoubled their efforts to improve their digital offerings.
They're still working on it. In 2022, incumbents' technology spending increased 10.6% year over year, according to Insider Intelligence — the sharpest rise in five years, despite ongoing economic uncertainty. About two thirds of it went toward improving the customer experience and service delivery.
But did that investment help them stand out in an increasingly competitive market where nimbler, digital-first challengers are gaining ever more ground?
Or was the money, time and effort spent on digital features that seemed ground-breaking, but weren't actually innovative at all? We used our digital banking research platform, Fintech Insights, to see how traditional institutions' digital offerings stacked up and to analyze their position in the market.
Below we present what the numbers told us.