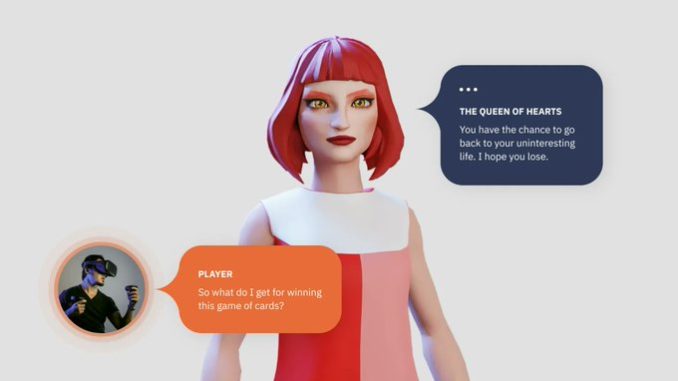 If software is eating the world, AI isn't far behind. AI-powered text-, art- and audio-generating systems will soon make — and already are making — their way into the tools people use every day, from programming environments and spellcheck plugins to concept art creation platforms. The video game industry is no exception to this, and that hardly comes as a surprise. As illustrated by games like AI Dungeon, AI — while imperfect — can inject surprising creativity and novelty into branching narrative storytelling.
Inworld AI was founded on this premise. The brainchild of Ilya Gelfenbeyn, Michael Ermolenko and Kylan Gibbs, the startup's AI-powered service generates virtual characters primarily for games, but also in broader entertainment and marketing campaigns. Using tools and tie-ins with engines like Unreal Engine and Unity, Inworld promises customers that they can create non-playable characters (NPCs) and digital representatives with the appearance of memories, personalities and human-like behaviors.
"Inworld is a creative platform for building virtual characters for immersive realities. It was founded to make interactions with characters in virtual worlds and games more engaging and lifelike," Gelfenbeyn told TechCrunch in an email interview. "AI characters in games, metaverse, virtual worlds are usually fully scripted and not engaging. This is what we are addressing by bringing virtual characters to life with AI."
Demonstrating that there's demand, Inworld today closed a $50 million Series A round led by a diverse array of investors including Intel Capital and Section 32 (both of which co-led the round), Founders Fund, Kleiner Perkins, CRV, Microsoft's M12, Micron Ventures, LG Technology Ventures, SK Telecom Venture Capital and NTT Docomo Ventures. The new cash brings the company's total capital raised to $70 million, which Gelfenbeyn — Inworld's CEO — said will be put toward product development, research and hiring.