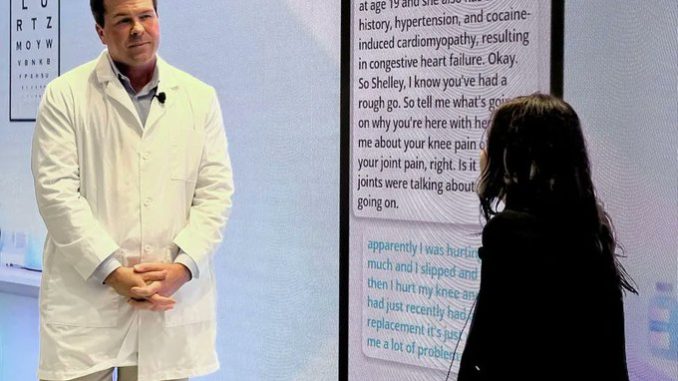 Amid pandemic burnout and increased demand for documentation, doctors are recording patient conversations and giving note-writing work to an AI-based tool, even if that risks privacy or medical errors.
"Pajama time." To most of us, that term connotes bedtime for kids, or cozying up on the couch. To doctors, pajama time means homework. In fact, it's a common phrase describing the nighttime ritual of finishing up clinical notes about the patients they saw earlier that day.
As demands for notes and data to chronicle patient interactions from hospital administration and insurance industry payers have increased, the amount of time physicians spend on the computer has squeezed their already tight schedules. A 2017 study published in Annals of Family Medicine found that primary care physicians spend nearly six hours a day interacting with their electronic health records systems during and after clinic hours.
Amid pandemic burnout, the stress is enough for doctors to hand over the work of writing clinical notes to an AI-based tool, even if it could create patient data privacy risks and medical errors.
"Nobody went into medicine to write notes or fill out insurance authorization forms," said J. Scott Smitherman, chief medical information officer at Providence St. Joseph Health, a national not-for-profit health system. But he said medical payers now require so much documentation related to patients that "it's almost an arms race."