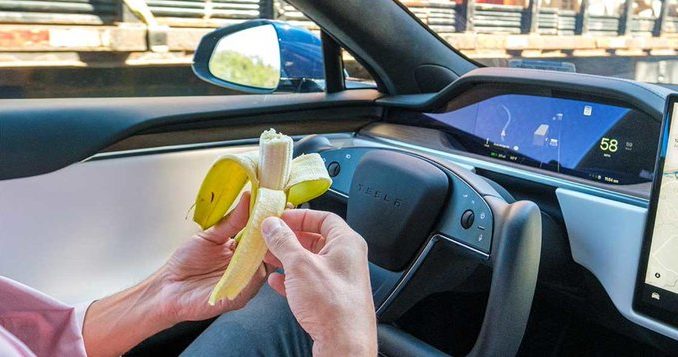 Although Americans can't yet buy a fully autonomous vehicle, some motorists are treating technologies that take on some of the chores of driving like their personal chauffeur, according to a new study from the Insurance Institute for Highway Safety.
Such tech can help keep your car from drifting into another lane, for example, but that doesn't mean you should catch up on email from behind the wheel. Yet drivers who use partial automation on a regular basis often operate their vehicles as if they were fully self-driving, the group said.
Those with Cadillac Super Cruise, Nissan/Infiniti ProPILOT Assist and Tesla Autopilot are more likely to eat or text while using the partial automation systems than they would driving unassisted, according to the results released on Tuesday by IIHS.
The findings are based on surveys of about 600 Cadillac, Nissan/Infiniti and Tesla owners who make regular use of their vehicle's partial automation system. Alarmingly, 53% of Super Cruise users, 42% of Autopilot users and 12% of ProPILOT Assist users said they were comfortable using their vehicles as fully self-driving.
The results underscore the need for multifaceted safeguards, according to Alexandra Mueller, an IIHS research scientist and lead author of the study.