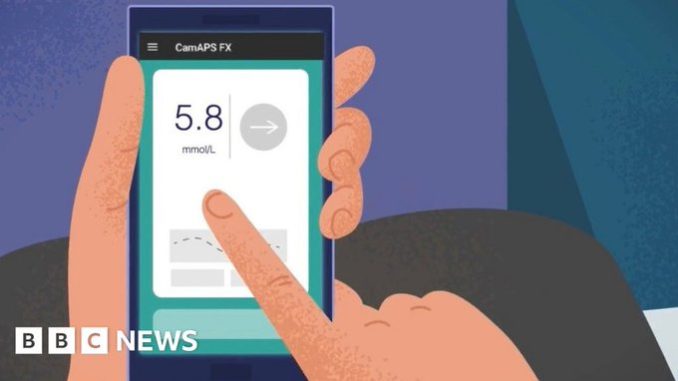 An NHS-recommended app for managing Type 1 diabetes says Google won't let it send text message alerts to the parents of young children using it, via the app.
For two years Google blocked it from the Play Store as it argued that the text service was not a « core function ».
The app, CamAps FX, can transmit alerts via bluetooth but only to a device that's very close by.
It is now on Google's app store – but the texts have to be sent separately.
Camdiab, the firm behind it, is having to send the messages via a cloud service and pay for each one individually.
About 400,000 people in the UK have type 1 diabetes, a condition where the body can't produce insulin, the hormone which regulates blood sugar levels.
The texts are designed to alert parents if their children's glucose levels are outside of normal ranges.
Google said it doesn't allow any apps, other than the designated text message app on a device, to send SMS messages.
Originally, as a result of this, the app was only available on Android devices via the Amazon app store.