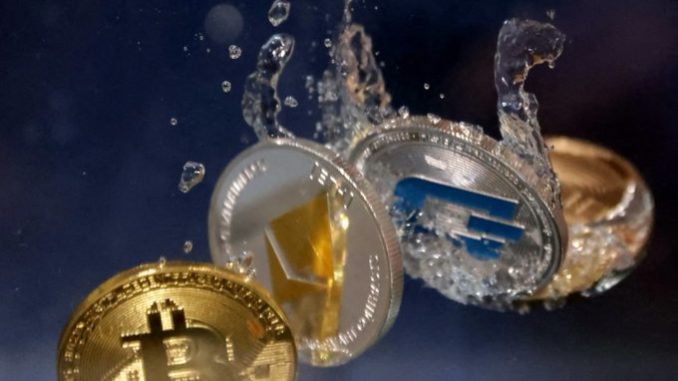 On May 11, Scott Odell, an analyst at British crypto lender Blockchain.com, instant messaged Edward Zhao of Three Arrows Capital asking that the Singapore hedge fund repay at least part of a $270 million loan.
Three Arrows had just taken a hit from the collapse of cryptocurrency Terra, raising doubts about its ability to repay. That was a worry for Blockchain.com since it had not taken collateral to secure the loan, court filings show.
The loan was part of an opaque web of unsecured lending between crypto companies that left the industry exposed when cryptocurrency prices crashed 50% earlier this year, according to a Reuters review of bankruptcy court and regulatory filings, and interviews with about 20 executives and experts.
Institutional crypto lending involves lending cryptocurrencies as well as cash in return for a yield. By waiving the requirement for the borrower to put up collateral – such as stocks, bonds or more commonly other crypto tokens – lenders can charge higher rates and ramp up profits, while borrowers can generate cash quickly.