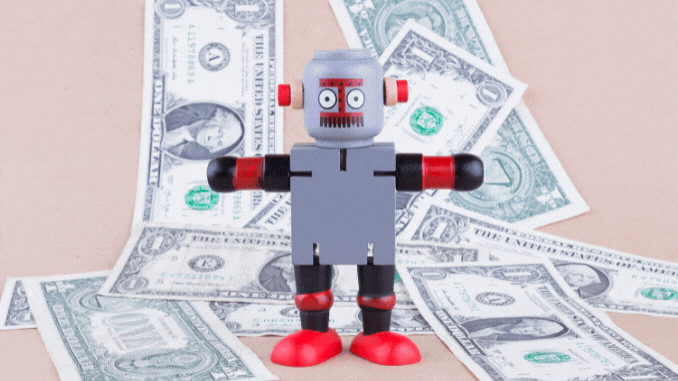 HOW TO INVEST IN ROBOTICS AND ARTIFICIAL INTELLIGENCE
Market Conditions and Invest in Robotics and Artificial Intelligence
We frequently put robotics and artificial intelligence together, but they are two separate fields. The robotics and artificial intelligence industries are some of the largest markets in the tech space today. Almost every industry in the world is adopting these technologies to boost growth and increase customer engagement.
Robotics Market Overview
According to reports, the global robotics market is expected to grow up to US$158.21 billion, between the period 2018 to 2025, at a CAGR of 19.11%. This growth is connected to the increasing adoption of artificial intelligence and robotics technology. Between 2020 to 2025, the market will grow at a CAGR of 25.38%.
During the pandemic, the demand for robotics technology has increased drastically. The medical field is deploying surgical robots to fight against Covid-19. Robots are helping healthcare professionals and patients by delivering food and medications, measuring the vitals, and aiding social distancing.
The automation industry is also using robotics technology to drive growth and transformation. Other industries like food, defense, manufacturing, retail, and others are also deploying robotics.
Best Robotics Stocks to Invest in- 
Oceaneering International. Inc: Oceaneering, is engineering and applied technology service provider to different industries like oil and gas, aerospace, marine, defense, entertainment, logistics, science, and renewable energy sources. The company aims to provide unmatched services to its customers to develop, regardless of the market conditions.
Brooks Automation, Inc: Brooks Automation, is a provider of automation, vacuum, and instrumentation solutions for semiconductor manufacturing, life sciences, and other industries. Recently, the company announced that it will split into two independent companies, one of which will focus completely on the life sciences industry and the other will focus on the high innovation automation technology.
FLIR Systems: FLIR manufactures, develops, distributes, and markets technologies, that enhance perception and awareness. The company provides advanced systems and components, that are used for thermal imaging, situational awareness, and security applications, including navigation, recreation, research, and development.
Market Overview of Artificial Intelligence-
According to the reports, the global AI market is expected to grow from US$58.3 billion in 2021 to US$309.6 billion by 2026. Among the many factors that will drive the growth in the artificial intelligence market, the Covid-19 pandemic is the chief reason.
The pandemic has encouraged new applications and technological advancements in the market. Industries like healthcare, food, and manufacturing are increasingly adopting AI technologies to promote efficiency in business operations. Big tech companies like Microsoft, IBM, and Google are deploying AI to facilitate drug development, remote communication between patients and healthcare providers, and other services. AI-powered machines are also helping educators to track students' performances, bridging the gaps in teaching techniques, and automating laborious administrative tasks.
Best AI Stocks to Invest in-
Tata Elxsi: Over the past decade, Tata Elxsi, has been facilitating tech-based advancements. Starting from self-driving cars to video analytics solutions, the company provides groundbreaking technologies powered by artificial intelligence and analytics.
Bosch: The Bosch Center for Artificial Intelligence (BCAI), works towards producing innovative AI technologies and implementing them in their own products to have a real-world impact.
Happiest Minds: Happiest Minds, is helping organizations to provide enhanced customer services, combined with augmented intelligence and natural language processing, image analytics, video analytics, and other services. The company aims to create next-generation smart systems that can think, learn and create with an intelligence equivalent to humans.