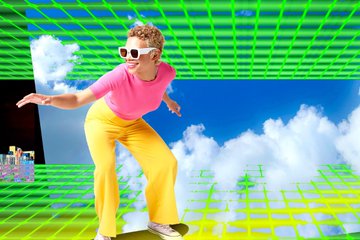 The pace of digital transformation has been astonishing and will only gather speed as AI becomes even more powerful and the lines separating physical and virtual world blur. But where does that leave global businesses? The CEO Magazine asked some of the world's leading futurists for their predictions.
The term "digital strategy" had a very short shelf life. It became a shiny new thing in the 1990s when business leaders bandied it about in speeches to impress shareholders that not only had they heard of this new-fangled world wide web, but that Brian in IT reckoned he could get them an actual website one day.
Over the following 20 years, digital strategies infiltrated every single department of every single global business, elevating the IT Brians several places up the C-suite pecking order.
Today, the phrase is largely redundant as the digital strategy is the strategy. Corporations no longer do digital, they are digital. And that means both keeping up with almost daily technological advances, and, even more importantly, predicting and planning for their digital future.
"The pace of change is only going to accelerate," leading American futurist Scott Steinberg warns The CEO Magazine.
"The next 10 years will bring more change than the prior 10,000. And organizations simply aren't equipped to deal with it."
But what trends will fuel that change? The AI market is predicted to grow nearly 300 percent by 2029, but only if said AI can figure out a way to fix the skills shortage in data analytics.
That's now the biggest single factor holding back innovation, an Equinox survey found last year. More than 80 percent of AI teams are under-resourced, according to a recent United Kingdom report, and less than a fifth of companies are installing it at scale.
Meanwhile, the metaverse may have the visual sophistication of Ape Escape on PlayStation 1, but it isn't going away. Augmented reality has already become integral to industries including architecture, infrastructure engineering, space exploration, warfare, live entertainment, retail and even travel.
For insights into how the digital landscape will be further transformed, we asked four globally renowned futurists for their predictions, and how they'll impact global businesses.