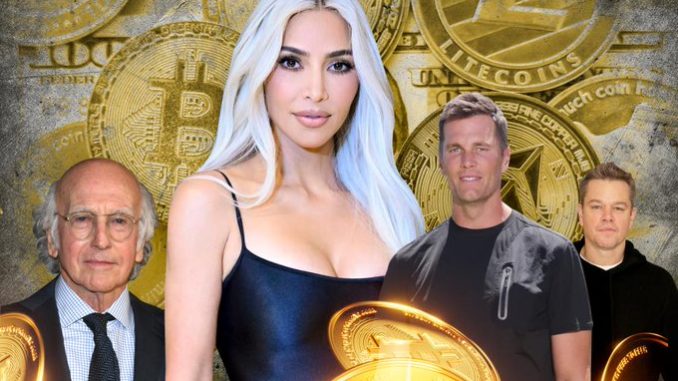 Kim Kardashian's $1.26 million fine from the Securities and Exchange Commission could just be the first shot in a broader regulatory volley against crypto-hawking celebrities, experts tell The Post.
A-listers including Matt Damon, Tom Brady and Larry David, who appeared in ads for cryptocurrency exchanges during this year's Super Bowl — as well as stars like Mike Tyson and Reese Witherspoon who participated in so-called NFT drops — could be casualties of a crypto crackdown from the SEC.
"This is a litigation strategy of going after public figures — now everyone in Hollywood will notice," Columbia Law professor and securities expert John Coffee told The Post. "[SEC Chair] Gary Gensler isn't afraid of publicity."
To be sure, celebrities have been selling goods on QVC and informercials for decades before Instagram or cryptocurrencies even existed. But lawyers caution that pushing financial products is far thornier than shilling for skincare products or clothing.
"Celebrities aren't thinking through the fact that cryptocurrencies may be governed by securities laws", former SEC enforcement attorney Ron Geffner told The Post, calling the Kardashian news the "tip of the iceberg."
"There are far more wide-reaching implications for celebrities and influencers in dealing with securities and the laws about regulating securities than other industries," Geffner added.