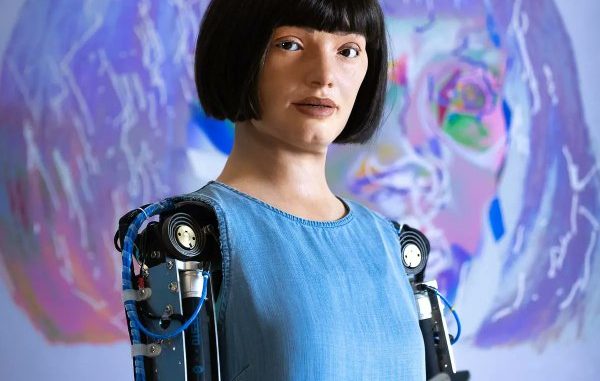 This creative humanoid has authored poems, paintings and sculptures, and will showcase her skills at the upcoming Venice Biennale
"The biggest change in human history will take place in the next decade," warns Aidan Meller, a Briton who ran an art gallery for 20 years until he became a pioneer by launching the world's first creative robot, Ai-Da. Introduced in 2019 as "the first humanoid artist," Ai-Da not only creates poems, paintings and sculptures, but also draws inspiration from the highest cultural references. Her name is not random either; it is a tribute to Ada Lovelace, a British mathematician considered the first computer programmer, also known for being the only legitimate daughter of the poet Lord Byron.
Ai-Da's next action will be at the Giardini of the Venice Biennale on April 23. It will be the first time in the 120-year history of the Biennale that a robot artist will exhibit their work alongside that created by humans. The exhibition will explore our fear of a world controlled by artificial intelligence (AI) technology, including Alan Turing's theory, the metaverse and Dante's concepts of hell and purgatory.