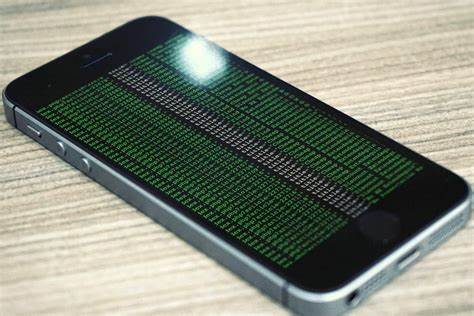 Apple Security Research Device Program
As part of Apple's commitment to security, this program is designed to help improve security for all iOS users, bring more researchers to iPhone, and improve efficiency for those who already work on iOS security. It features an iPhone dedicated exclusively to security research, with unique code execution and containment policies.
How It Works
The Security Research Device (SRD) is intended for use in a controlled setting for security research only. Shell access is available, and you'll be able to run any tools and choose your entitlements. Otherwise, the SRD behaves as closely to a standard iPhone as possible in order to be a representative research target.
SRDs are provided on a 12-month renewable basis and remain the property of Apple. They are not meant for personal use or daily carry, and must remain on the premises of program participants at all times. Access to and use of SRDs must be limited to people authorized by Apple.
If you use the SRD to find, test, validate, verify, or confirm a vulnerability, you must promptly report it to Apple and, if the bug is in third-party code, to the appropriate third party. If you didn't use the SRD for any aspect of your work with a vulnerability, Apple strongly encourages (and rewards, through the Apple Security Bounty) that you report the vulnerability, but you are not required to do so.
If you report a vulnerability affecting Apple products, Apple will provide you with a publication date (usually the date on which Apple releases the update to resolve the issue). Apple will work in good faith to resolve each vulnerability as soon as practical. Until the publication date, you cannot discuss the vulnerability with others.
Vulnerabilities found with an SRD are automatically considered for reward through the Apple Security Bounty.
Eligibility and Requirements
Participation in the Security Research Device Program is subject to review of your application. Device availability is limited. Devices will not be available for all qualified applicants in the initial application period. Qualified applicants who do not receive a device during this period will automatically be considered during the next application period in 2021. To be eligible for the Security Research Device Program, you must:
Be a membership Account Holder in the Apple Developer Program.
Have a proven track record of success in finding security issues on Apple platforms, or other modern operating systems and platforms.
Be based in an eligible country or region.*
Participation is not available if you are:
In any U.S. embargoed countries, on the U.S. Treasury Department's list of Specially Designated Nationals, on the U.S. Department of Commerce Denied Persons List or Entity List, or on any other restricted party lists.
Under the legal age of majority in the jurisdiction in which you reside (18 years of age in many countries).
Employed by Apple currently or in the last 12 months.
Applying for the Program
To start your application, sign in with the Apple ID associated with your Apple Developer Program membership. If you're enrolling as an organization, you'll need to have the authority to accept legal agreements on behalf or your organization and will need to list the names of everyone who will have access to a Security Research Device. Once approved by Apple, each individual will have to acknowledge their responsibilities.