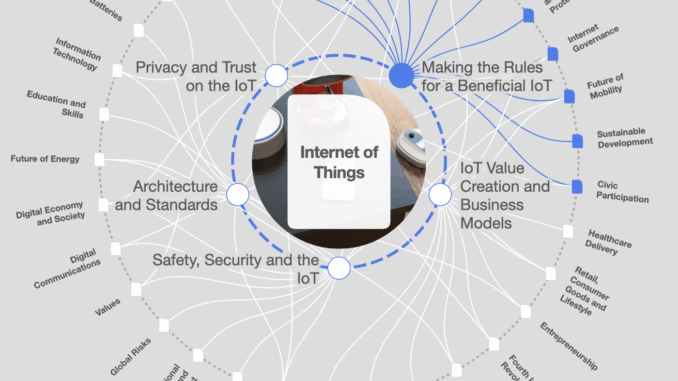 Transforming the spaces in which we live, work and play to enable a more sustainable, resilient and prosperous future for all.
The COVID-19 pandemic has forced us to rethink the way we live. It is transforming industries and how we do business. It is intensifying social and environmental crises in our communities. And it is challenging fundamental assumptions and global trends, such as urbanization, that have cemented over more than 200 years since the First Industrial Revolution.
As the world prepares to build back stronger and better, we have new tools available to support this effort. A growing suite of connected devices and smart technologies, commonly referred to as the internet of things (IoT), offers a means to reimagine and transform physical spaces—our homes, offices, factories, farms, healthcare facilities and public spaces—to be more adaptive, customized and even anticipate new needs before they arise. New models for public-private cooperation and shared community services are also changing the way in which cities provide services to residents and business, blurring the lines between government and the private sector.
The World Economic Forum's Platform for Shaping the Future of the Internet of Things and Urban Transformation is working with more than 100 global partners to ensure that these changes deliver a future that is more sustainable, resilient and prosperous for all. This includes, for example, initiatives with the Government of Brazil to support small and medium-sized enterprises and advance social mobility, collaboration with the G20 to modernize city services, and partnerships with wearables companies to help manage and avert the spread of COVID-19.