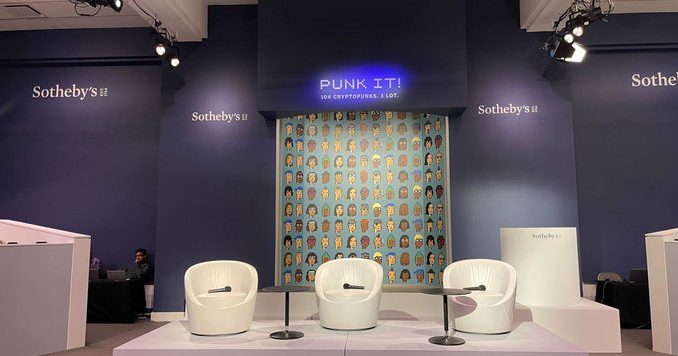 The sale was expected to draw up to $30 million before it was abruptly canceled by the seller.
A collection of 104 CryptoPunks expected to be sold for up to $30 million was put on ice Wednesday during a much-anticipated auction at Sotheby's.
A Sotheby's representative said that the seller decided to withdraw the lot. The auction was first announced on Feb. 8.
In a tweet after the initial publication of this article, the pseudonymous collector said they changed their mind:
Perhaps contributing to 0x650d's reversal were rumors of a tepid reception for the CryptoPunks mega-lot. Three sources, including one bidder on-site at Sotheby's, told CoinDesk that the highest pre-bid offer was $14 million, which was also the reserve price.