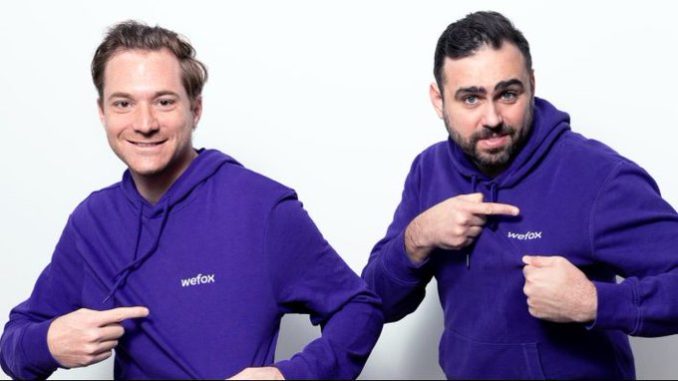 European insurance tech startup Wefox has raised $400 million in a series D round of funding, giving the German company a post-money valuation of $4.5 billion. This represents a 50% increase on last year's $3 billion valuation at its series C round.
Founded out of Berlin in 2015, Wefox sells various insurance products through a combination of in-house and external brokers, bypassing the direct-to-consumer model of insurtech competitors which include rival German startup Getsafe. This way of growing users, by getting third-party brokers to use Wefox to advise their own customers, is how CEO and founder Julian Teicke reckons helped the company double its revenues to $320 million last year. Moreover, it has already generated $200 million in the first four months of 2022, putting it on target to hit $600 million in turnover by the end of the year, and recently passed 2 million customers across the board.
To date, Wefox said it has built a network of around 3,000 independent brokers in its native Germany, while in other markets such as Switzerland, Germany, and Austria, it has trained its own brokers.
"Wefox's 'secret sauce' is in its business model of indirect distribution, which has enabled the company to scale faster than any other insurtech in the world," Teicke told TechCrunch. "Our model is unique in the insurtech space, since all others go direct to consumer."