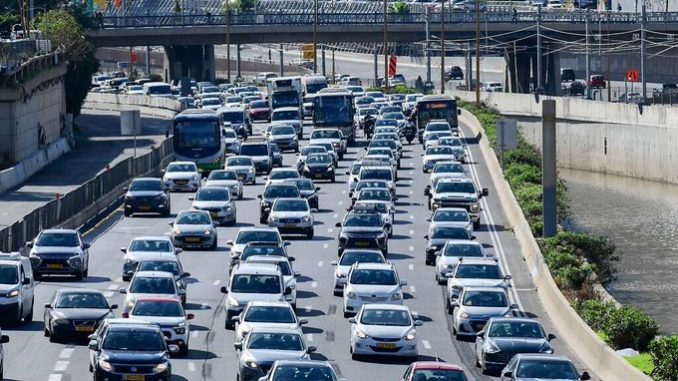 Israel's traffic congestion ranks near the worst among developed economies, but an algorithm can help, says one of the country's IT firms engaged in the auto and mobility sector.
ITC, or Intelligent Traffic Control, was one of the artificial intelligence players at Tel Aviv's recent EcoMotion showcase where high-tech and AI firms hope to make transport more efficient and cleaner.
Its AI software collects real-time data from road cameras and then sends instructions to manipulate traffic lights based on vehicle flows.
"ITC managed to prove mathematically that many traffic jams can be prevented –- if you intervene early enough," said its co-founder and chief technology officer Dvir Kenig, citing a 30 percent drop in traffic at the two junctions using their system.
The company says road congestion is a global scourge, calculating that the average driver spends three days a year stuck in traffic, also pumping out greenhouse gas emissions.