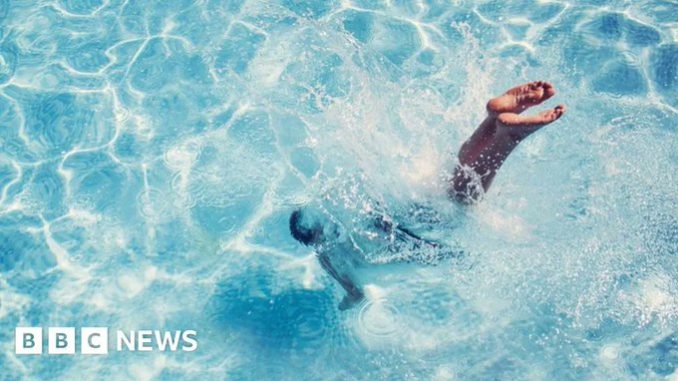 The discovery of thousands of undeclared private swimming pools in France has provided an unexpected windfall for French tax authorities.
Following an experiment using artificial intelligence (AI), more than 20,000 hidden pools were discovered.
They have amassed some €10m ($9.9; £8.5m) in revenue, French media is reporting.
Pools can lead to higher property taxes because they boost property value, and must be declared under French law.
The software, developed by Google and French consulting firm Capgemini, spotted the pools on aerial images of nine French regions during a trial in October 2021.
The regions of Alpes-Maritimes, Var, Bouches-du-Rhône, Ardèche, Rhône, Haute -Savoie, Vendée, Maine-et-Loire and Morbihan were part of the trial – but tax officials say it may now be rolled out nationwide.
There were more than 3.2 million private swimming pools in France in 2020, according to data website Statista, with sales already booming before the Covid pandemic.
But as more employees worked from home, there was a further surge in pool installations.
According to Le Parisien newspaper, an average pool of 30 sq m (322 sq ft) is taxed at €200 ($200; £170) a year.