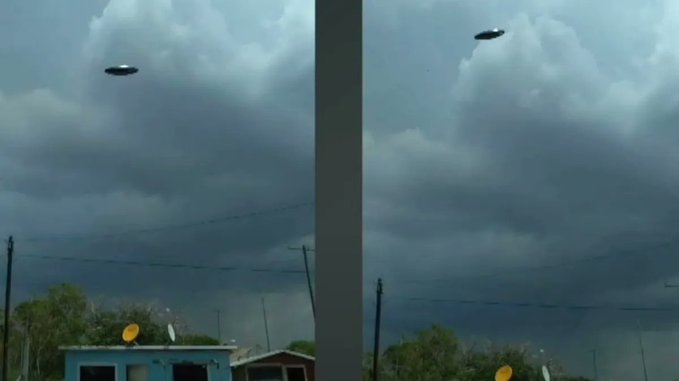 A Midjourney user claimed that they created the viral Valle Hermoso UFO hoax using AI, but that claim itself appears to be a hoax. What's the truth?
An image of a metallic saucer-shaped object floating in the air has gone viral after it was first reported by a national Mexican TV outlet last week. But was it created with an AI tool like Midjourney?
This interview features Juan Manuel Sánchez, a car mechanic, speaking to reporters outside his home where he took the original photograph. He claims that as he was photographing the clouds of an approaching storm, he suddenly realized there was a small saucer in the sky.
« We were working here outside at the workshop when we saw some very dark clouds- it was cloudy like it is now, a bit more," he said in the interview. "I wanted to film a video but my phone was on photo mode and I got the first picture." Sánchez then posted the images on Facebook where they went viral. The story was even picked up by international outlets, including The Sun and News.com.au.