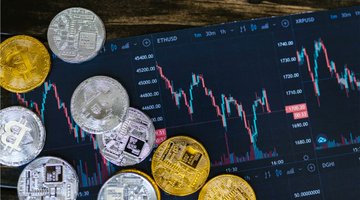 Wealth managers around the world are still reluctant to invest in cryptocurrency on behalf of their clients amid concerns over the lack of regulation, the lack of education as well as high volatility, a new study by American asset management company Mercer found.
The survey, which polled 125 wealth managers worldwide, found that just 8% of participants indicated having invested in crypto for their customers.
Wealth managers in Europe were found to be the most open to the new asset class, with 12% of respondents in the region stating that they did invest in crypto in client portfolios, while their American counterparts ranked as the least open to crypto with just 3%.
The survey also sought to understand what wealth mangers believed were their biggest opportunities. Reflective of their concerns about low investment returns, respondents identified diversifying away from traditional asset classes (59%) as the biggest investment opportunity over the next two years. Opportunities related to climate change (41%) also ranked highly, followed by technology (31%) and demographic shifts (28%).
Environmental, social and governance (ESG) (3%), investing in China (9%) and digital assets (18%) ended up as the lowest-ranked opportunities for wealth managers.