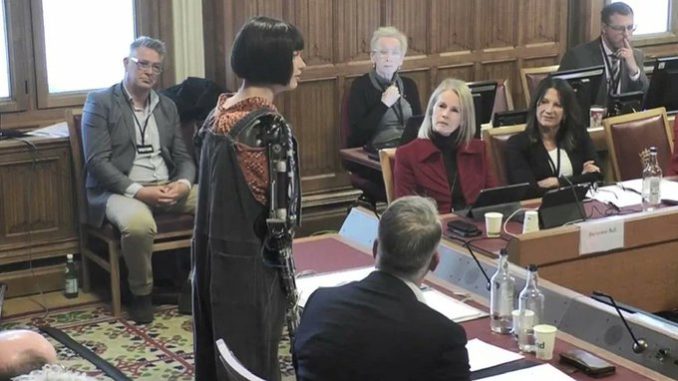 Politicians are often accused of giving robotic answers when facing questions – but politicians in the UK may just have been shown how it's really done.
The android Ai-Da, which is claimed to be the world's first ultra-realistic AI robot artist, was questioned by a committee in the British parliament on Tuesday.
The politicians from the Communications and Digital Committee in the House of Lords asked the robot – named after the 19th century computer pioneer Ada Lovelace – about the relationship between artificial intelligence, robots, and the arts.
« I do not have subjective experiences despite being able to talk about where I am and depend on computer programmes and algorithms who are very not alive. I can still create art, » said the robot.
Ai-Da was created in collaboration with robotic creators Engineered Arts, with AI algorithms created by experts at the University of Oxford.