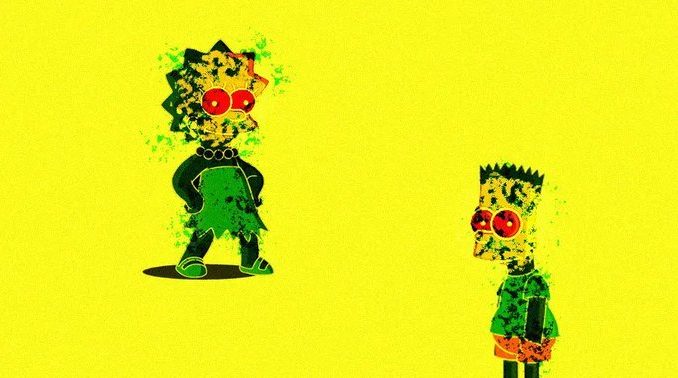 Canada-based AI researcher trained the neural network to generate demonic Simpsons scripts.
Neural networks are also known as artificial neural networks. It is a subset of machine learning. It refers to systems of neurons, either organic or artificial. Demons are the many inner demons and alter egos of Homer Simpson, that personifies all of his inner forms of negativity. Some artificial intelligence scientist generates demonic Simpsons from the neural network. The main goal is the process of creating the neural network for the classification of the series Simpsons on Fox channel.
Convolutional Neural Network with Simpsons:
CNN processes thousands of Simpsons images to train the classifier to recognize 10 characters from the TV show with an accuracy of more than 90 percent. In machine learning, a convolutional neural network is a class of deep, feed-forward artificial neural networks that has successfully been applied to analyzing visual imagery. The network learns the filters, that in traditional algorithms were hand-engineered. CNN's uses a variation of multilayer perceptrons designed to require minimal preprocessing. Convolutional networks were inspired by biological processes. They also have applications in image and video recognition, recommender systems, and natural language processing.
From the Simpsons:
The most recent monstrosity represents the latest in a long line of multimedia artists who use machine learning to pay homage specifically to The Simpsons.
Using a generative adversarial network is a machine learning model in which two neural networks compete with each other to become more accurate in their predictions. The two neural networks that make up a GAN are referred to as the generator and the discriminator. This user's AI created an ever-shifting abomination that morphs between Bart and Homer, never quite landing on either, while inflating the eyes and limbs of the creepy creature is created. The Simpsons hold a special place in the hearts of generative artists.
Canada-based AI researcher creates a Deepfake model
It gets even weirder. Tim McSmythurs, a Canada-based AI researcher, made waves when he trained a model that could mimic anyone's voice. McSmythurs used characters from the long-running animated series into other media and put people in the show that didn't guest star, including Donald Trump and Joe Biden.
He said that one could come up with an episode of The Simpsons that was voiced by the characters in a believable way because deep-faked voices generally lack the tonal resonance of real ones. But a few years ago, someone trained yet another neural network to generate Simpsons scripts.  That was so bad, it was called soulless Simon Sam.
Artificial intelligence was not as advanced as it is today, and the scripts that came out of them were pretty bizarre. But since 2018, Neural networks have come a long way since Sam Simon started unleashing nonsensical hell on the machine learning community. It may not have deep-faked voice actors or AI-generated phantasmagoria on the Simpsons. As the technology gets smarter, so will the art it spits.
Scientists are concerned that new artificial intelligence-generated faces are seen as more trustworthy than real ones.