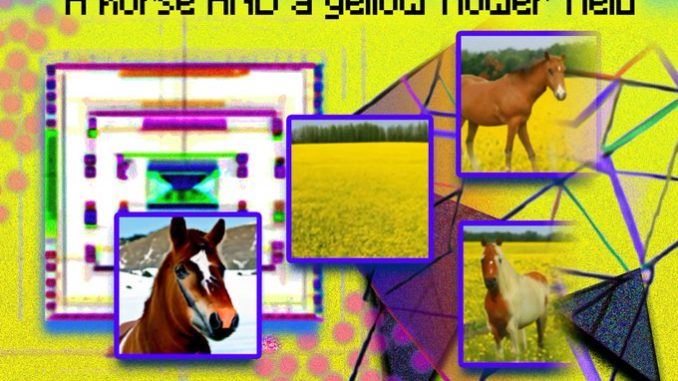 Researchers develop a new method that uses multiple models to create more complex images with better understanding.
The internet had a collective feel-good moment with the introduction of DALL-E, an artificial intelligence-based image generator inspired by artist Salvador Dali and the lovable robot WALL-E that uses natural language to produce whatever mysterious and beautiful image your heart desires. Seeing typed-out inputs like "smiling gopher holding an ice cream cone" instantly spring to life clearly resonated with the world.
Getting said smiling gopher and attributes to pop up on your screen is not a small task. DALL-E 2 uses something called a diffusion model, where it tries to encode the entire text into one description to generate an image. But once the text has a lot of more details, it's hard for a single description to capture it all. Moreover, while they're highly flexible, they sometimes struggle to understand the composition of certain concepts, like confusing the attributes or relations between different objects.
To generate more complex images with better understanding, scientists from MIT's Computer Science and Artificial Intelligence Laboratory (CSAIL) structured the typical model from a different angle: they added a series of models together, where they all cooperate to generate desired images capturing multiple different aspects as requested by the input text or labels. To create an image with two components, say, described by two sentences of description, each model would tackle a particular component of the image.