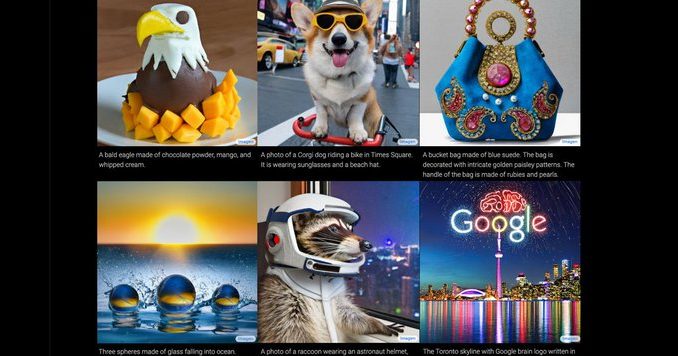 There'sThere's a new hot trend in AI: text-to-image generators. Feed these programs any text you like and they'll generate remarkably accurate pictures that match that description. They can match a range of styles, from oil paintings to CGI renders and even photographs, and — though it sounds cliched — in many ways the only limit is your imagination.
To date, the leader in the field has been DALL-E, a program created by commercial AI lab OpenAI (and updated just back in April). Yesterday, though, Google announced its own take on the genre, Imagen, and it just unseated DALL-E in the quality of its output.
The best way to understand the amazing capability of these models is to simply look over some of the images they can generate. There's some generated by Imagen above, and even more below (you can see more examples at Google's dedicated landing page).
In each case, the text at the bottom of the image was the prompt fed into the program, and the picture above, the output. Just to stress: that's all it takes. You type what you want to see and the program generates it. Pretty fantastic, right?