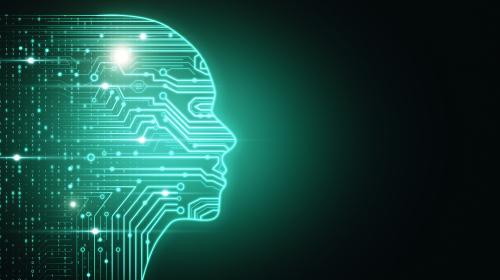 Amazon and Alphabet are among the companies best positioned to take advantage of future artificial intelligence disruption in the technology industry, a GlobalData analysis shows.
The assessment comes from GlobalData's Thematic Research ecosystem, which ranks companies on a scale of one to five based on their likelihood to tackle challenges like artificial intelligence and emerge as long-term winners of the technology sector.
According to our analysis, Amazon, Alphabet, Microsoft, IBM, Alibaba, Apple, Baidu, Huawei, Yandex, Z Holdings, Airbnb, ByteDance, Nvidia, Inspur Electronic, Tesla, ABB, TSMC, GE, Expedia, Siemens, Alibaba Pictures, Darktrace, AMD, Wayfair, iFlytek, Nuance, Suning.com, Cambricon and Graphcore are the companies best positioned to benefit from investments in artificial intelligence, all of them recording scores of five out of five in GlobalData's Advertising, Application software, Cloud services, Consumer electronics, Ecommerce, Industrial automation, IT infrastructure, Music, Film, & TV, Publishing, Semiconductors and Social media Thematic Scorecards.