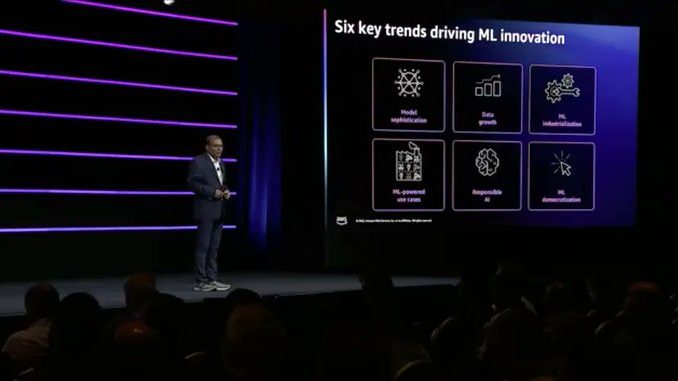 Machine learning (ML) has undergone rapid transformation and adoption in recent years, driven by a number of factors.
There is no shortage of opinions about why artificial intelligence (AI) and ML are growing. A recent report from McKinsey identified industrializing ML and applied AI as among its top trends for the year. In a session at the AWS re:Invent conference this week, Bratin Saha, VP and GM of AI and machine learning at Amazon, outlined the six key trends the cloud giant is seeing that are helping to drive innovation and adoption in 2022 and beyond.
AWS claims to have over 100,000 customers for its AI/ML services. These services are spread across three tiers: ML infrastructure services, enabling organizations to build their own models; SageMaker, which provides tools to build applications; and purpose-built services for specific use cases, such as transcription.
"Machine learning has transitioned from being a niche activity to becoming integral to how companies do their business," Saha said during the session.