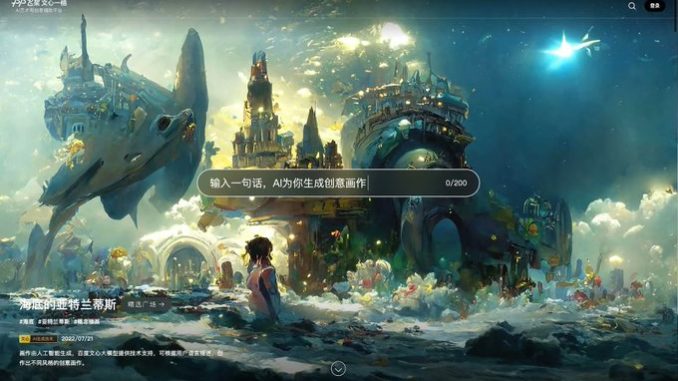 Every Wednesday and Friday, TechNode's Briefing newsletter delivers a roundup of the most important news in China tech, straight to your inbox.
Chinese tech giant Baidu recently showed off its AI capabilities with the unveiling of a newly "completed" ink painting by Chinese painter Lu Xiaoman (1903 – 1965), which was finished by the firm's deep learning-based art generation platform.
As part of the presentation of the artwork, Baidu held a roundtable discussion with local auction house Duo Yun Xuan on Nov. 16 in Shanghai. The two partnered on the completion of Lu's work, which the beloved 20th-century cultural figure had left unfinished.
This discussion presented two attempts to complete Lu's original unfinished work: one is from famous Chinese artist Le Zhenwen, and the other is from Baidu Wenxin Yige, an art generation platform developed on Baidu's deep-learning framework PaddlePaddle. The intention is to offer a comparison between the AI interpretation of the work and that of a human artist.
According to Baidu, its version of the work went through four phases: AI learning, AI painting, AI coloring, and theme poem composition. During the process, Baidu partnered with Duo Yun Xuan to collect public ink paintings to train models and reach a better outcome.