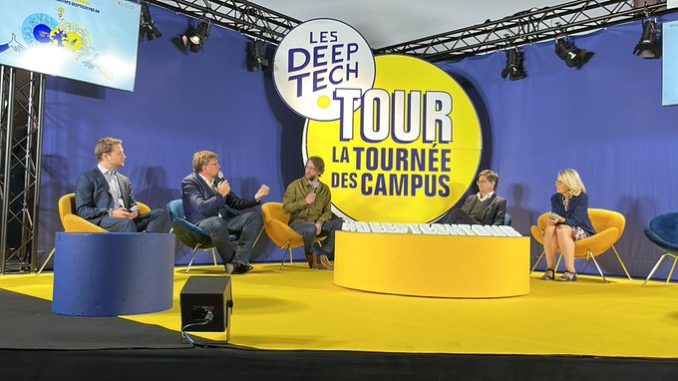 To understand the secret of France's entrepreneurial boom, take a close look at state bank Bpifrance, an economic beast whose tentacles reach into every corner of this nation's innovation ecosystem.
Between direct and indirect investments, Bpifrance poured €1.6bn into French tech startups and venture funds in 2022 alone, up from €1.51bn in 2021. Since 2016, those investments total €7.2bn.
There's barely a French startup it hasn't touched. Last week, the government unveiled its latest French Tech Next40/120 list of the nation's most promising startups. A closer look at the cap tables of the 120 companies reveals that 51 raised some kind of direct investment from Bpifrance, according to Dealroom.
And many more — if not all — received indirect money from Bpifrance via its fund-of-funds, which has made it a limited partner in at least 56 VC funds that operate in France.
But the money is only the start of the ways the bank helps startups, including organising hundreds of events each year, mentoring and networking.
Even in Europe, where government investment in the economy is de rigueur, Bpifrance stands apart. And, a decade after its creation, its mission continues to expand with programmes to stop climate change and rebuild France's industrial base.
At the heart of all these spiralling efforts lies a core strategy: betting big on startups to provide the solutions.
"There is only one thing that interests us, and which is our mandate, is to help French entrepreneurs realise their potential," said Bpifrance's executive director Nicolas Dufourcq during a recent appearance at the French Senate. "Moreover, we think that there are not enough entrepreneurs in France so it means multiplying the number of entrepreneurs."