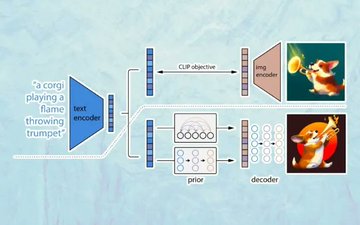 Artificial intelligence research lab OpenAI made headlines again, this time with DALL-E 2, a machine learning model that can generate stunning images from text descriptions. DALL-E 2 builds on the success of its predecessor DALL-E and improves the quality and resolution of the output images thanks to advanced deep learning techniques.
The announcement of DALL-E 2 was accompanied by a social media campaign by OpenAI's engineers and its CEO, Sam Altman, who shared wonderful photos created by the generative machine learning model on Twitter.
DALL-E 2 shows how far the AI research community has come toward harnessing the power of deep learning and addressing some of its limits. It also provides an outlook of how generative deep learning models might finally unlock new creative applications for everyone to use. At the same time, it reminds us of some of the obstacles that remain in AI research and disputes that need to be settled.