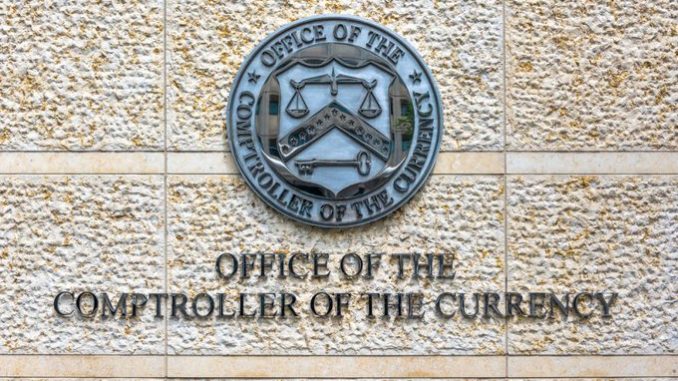 Kevin Greenfield, deputy comptroller for Operational Risk Policy at the Office of the Comptroller of the Currency (OCC) explained what the agency is doing to supervise and assist banks that are using AI tools to facilitate regulatory compliance, commonly referred to as RegTech. 
Greenfield said the OCC supports national banks and federal savings associations exploring safe and sound uses of AI.  
RegTech can increase bank productivity and improve accuracy in analysis, decision making to support risk management and regulatory compliance monitoring and internal controls, Greenfield said in his remarks. 
One area where the development of AI is significantly helping both banks and regulators to mitigate risks is in fraud prevention — AI increases the effectiveness of anti-money laundering and the countering of terrorist financing (AML/CFT) monitoring activities and helps to identify and mitigate the risk of fair lending violations. 
The agency has the tools to intervene if banks' use of AI is not properly managed, but the agency's approach for the moment is to focus on high-risk activities and to rely on banks to develop safe AI tools. 
"The OCC expects bank management and each bank's board of directors to understand the impact and associated risks of enabling technologies, including on their bank's financial performance, strategic planning process, risk profiles, and traditional banking models," said Greenfield. 
The OCC follows a risk-based supervision model focused on safe, sound and fair banking practices, as well as compliance with laws and regulations. This supervision has a two-prong analysis.