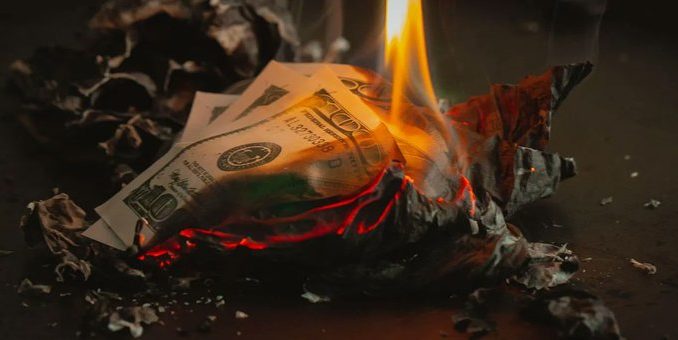 What goes up, must come down (fintech edition)
The higher you climb, the harder you fall — and that spells trouble across the board for fintech startups right now.
"Fintech probably grew the fastest in the last two years in terms of valuation," Better Tomorrow Ventures' Sheel Mohnot said. "As we reset to how it was a few years ago, fintech has the farthest to fall."
Already fintech multiples plummeted faster, and harder, than the rest of the tech sector. A chart published by a16z shows that the peak of forward revenue multiples for fintech companies was in October 2021 when it hit near 25x. Now, it's nosedived to below 5x.
This is a worse slide than sectors like the cloud, according to data from F-Prime Capital. Up until 2019, fintech had been in relative lockstep with the emerging cloud index, but it ballooned in 2020 and 2021 to be way above the performance of cloud companies. But since the beginning of the year, F-Prime's fintech index has been crashing. It fell below the cloud index at the end of March.
As public fintech companies are seeing their market caps shrink, it's going to be harder for private companies to justify their own rich valuations. Publicly traded Marqeta has a market cap now around $6 billion and processed over $100 billion in transactions last year. There are similar startups doing a sliver of Marqeta's volume but with valuations at or near $1 billion, Sacra's Jan-Erik Asplund pointed out — an outsized mismatch.