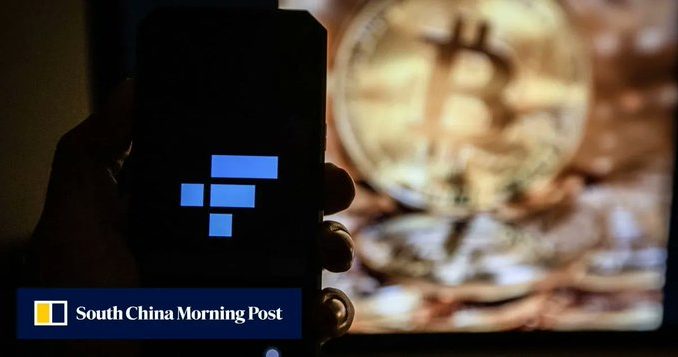 After leaving Hong Kong for the Bahamas, FTX and Alameda Research still had operations in Hong Kong and staff travelling between the two locations
Investors who passed on FTX years ago now say they dodged a bullet and that Hong Kong's conservative regulatory approach is vindicated
The FTX logo arranged on a smartphone on November 15, 2022. Photo: Bloomberg
Ten days before his fall from grace in the collapse of the world's second-largest cryptocurrency exchange, Sam Bankman-Fried was enjoying the limelight in Hong Kong.
Speaking by video from the Bahamas, the 30-year-old founder of FTX – valued then at US$32 billion – expounded on "how new technologies are supporting financial inclusion", playing to a gallery of financial regulators who were lining up at 2022 Hong Kong FinTech Week to hear how disruptive technology could lead to the betterment of society.
Two days after the 35-minute interview with SBF, as Bankman-Fried is known in the crypto world, a report by Coindesk on a leaked FTX balance sheet revealed that the company's largest asset was FTT, its own token. That set in motion a series of events that led to a run on FTX, exposed alleged fraud and mismanagement and ended in bankruptcy on November 11, marking one of the fastest implosions in global corporate history.