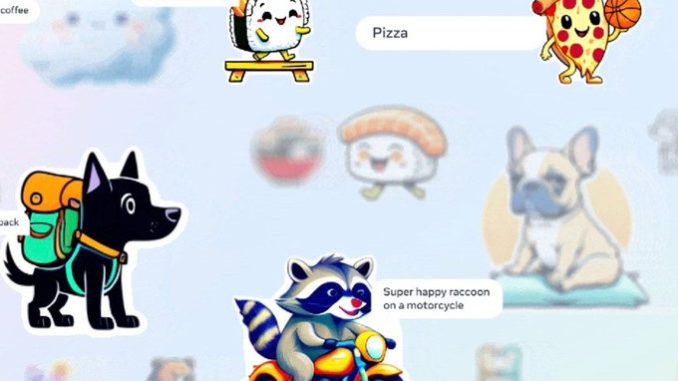 At its Meta Connect event today, CEO Mark Zuckerberg announced that generative AI stickers would be coming to Meta's messaging apps. The feature, which is powered by its new foundational model for image generation, Emu, will allow users to create unique AI stickers in a matter of seconds across Meta apps, including WhatsApp, Messenger, Instagram, and even Facebook Stories.
"Every day people send hundreds of millions of stickers to express things in chats," said Zuckerberg. "And every chat is a little bit different and you want to express subtly different emotions. But today we only have a fixed number — but with Emu now you have the ability to just type in what you want," he said.
The stickers have been in internal testing at Meta and are now broadly rolling out across Meta's apps, in addition to AI editing tools coming to Instagram.
To use the stickers, you could type into an text box with exactly what sort of images you want to see. The feature was demoed in WhatsApp, where Zuckerberg showed off crazy ideas like "Hungarian sheep dog driving a 4×4," for example.
The feature will initially be available to English-language users and will begin to roll out over the next month, the company says.
In terms of AI editing tools, Zuckerberg demoed edits on his own baby photo as well as one of his dog, Beast, where he used AI to turn into origami and cross-stitch styles.