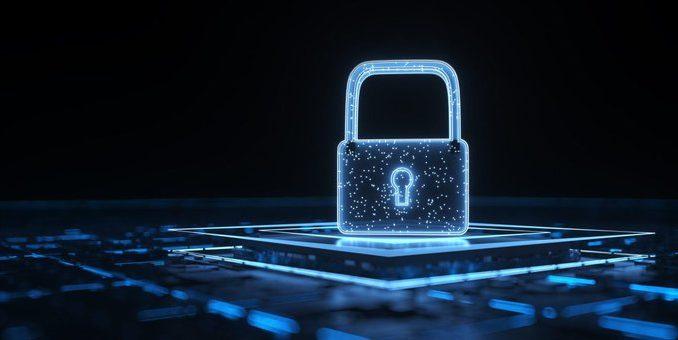 Amidst the advancing technology, cybercrime is skyrocketing. In fact, the world is projected to spend $6 trillion to control the increasing cybercrime. By 2025, the amount could reach $10.5 trillion. Now more than ever, there is a need for companies to safeguard their assets from cybercriminals. 
Unfortunately, most of them overlook threat detection. For this reason, threats, especially those targeting the source, affect the entire network because they are undetected. This sabotages all activities in an organization. But you can prevent data breaches through cyber risk assessment. It's a strategy to help you identify gaps in your organizational network that are susceptible to cyber-attacks.
Explaining Cyber Risk Assessment
Cybersecurity risk assessment helps detect information assets within an organization that is prone to cyberattacks. These include systems, customer data, laptops, intellectual property, and hardware). It identifies risks that are likely to corrupt those assets.
It involves risk estimation, and assessment then controls selection to fix potential risks. It's critical to monitor and examine the risk environment to identify potential attacks within the organizations. Implementing an effective risk management strategy is crucial.
Simply put, risk assessment refers to the process of detecting and reviewing risk. Through risk assessment, you can determine if the cybersecurity controls you've chosen are suitable for the risks your company is facing. Cyber risks assessment ensures that you don't underestimate risks that may later cause your organization to shut down.
How Cyber Risk Assessment Prevents Hacking
Here are a few ways a cyber risk assessment can prevent hacking.
Detect Vulnerabilities 
Through a security risk assessment, you can spot strong and weak points within your system. After collecting this information, you can fix the gaps that pose as easy access points for cybercriminals. Essentially, cyber risk assessments reveal the general condition of your organization's cybersecurity system. It provides proof of susceptibility. With indisputable evidence of potential cyber-attacks, even doubting company owners will be willing to lay down effective measures to avert potential data breaches.
Identify Potential Threats
Cyber risk assessment does not only help in detecting loopholes within the system. They also identify potential threats targeting specific information assets. During the process, networks, systems, and software that are central in business operations are identified.
Since it's impossible to protect what you don't understand, you should identify and develop an inventory of logical and physical assets within the risk assessment range. While listing assets, also identify the most important because hackers mainly target assets that are central to businesses.
Cybercriminals strive to control major business assets, including communications systems, picture archives, and Active Directory servers, to expand their attack operations. After listing the assets, it will be easy to identify threats targeting those assets.
After listing assets, you can identify threats, techniques, and tactics cyber attackers use to destroy the company's assets. Through cybersecurity assessment, you can detect potential threats targeting each asset. This way, it will be easy to evaluate suitable protection for the assets. 
Evaluate The Impact Of Each Threat
Cybersecurity risk assessment helps in evaluating the magnitude and effect of a specific attack. For instance, a threat targeting the webserver could gain access to confidential customers' information. By analyzing all the details, it becomes easy to reveal to the concerned parties the type of risks they are facing to implement safety measures to address the risk.
Analyzing the impact of each threat exposes the extent of harm the threat causes to an organization after exploiting vulnerable points. The effect on integrity, availability, and confidentiality is evaluated in each scenario, and the highest impact is considered the final score. For instance, some threats' impact rating on integrity could be severe or very severe. 
Provides Insights On How To Fix Common Vulnerabilities
Cybercrime is getting worse by the day, with threats such as SQL injection, phishing, theft of sensitive data, denial of service, Cross-site scripting becoming the order of the day. Today's cybercriminals can easily wreak havoc on businesses, and their activities are leading to the loss of sensitive information.
There is a range of cybersecurity vulnerabilities in technical controls, business processes, and user practices that compel hackers to perform their malicious activities. Essentially, cybersecurity vulnerabilities lead to data breaches and attacks. But this can be controlled.
Here are some common vulnerabilities and how to fix them
Inadequate Endpoint Security Defenses
Although most companies have implemented endpoint protection measures such as antivirus tools, hackers have advanced their skills. Therefore, endpoint security defenses implemented aren't enough to control malware or attacks that target server platforms and end-users.
Poor Data Backup And Recovery
With the increase in ransomware attacks, organizations need to have an effective data backup and recovery strategy. But most companies lack efficient backup and recovery techniques. Cybersecurity risk assessment encourages companies to have a reliable backup and recovery technique such as database storage, disk backups, cloud-based storage, and more.
Poor Network Monitoring And Segmentation
Most attacks result from poor network segmentation and monitoring. This is a primary cybersecurity vulnerability, and it's prevalent in large enterprises. However, cybersecurity risk assessment helps create effective detection and alerting systems that help limit network access.
Finally, cybersecurity risk assessment helps in controlling data breaches. It achieves this by identifying vulnerabilities, threats and determining their impact on systems. The process also offers several threat recovery techniques and allows the setting up of security controls. Therefore, take advantage of cybersecurity risk assessment to avert cyber-attacks.