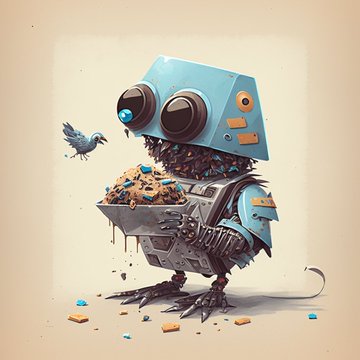 WHAT IF YOUR inbox were jam-packed with AI-generated emails? You may already be on the receiving end of emails written by artificial intelligence, with the help of a human prompter. Austin Distel, a senior director of marketing at Jasper, is one of those humans.
Austin smiles as he demonstrates Japer's knack for email composition. "These are tools in my tool belt that helped me perform faster, but also better," he says before sharing that he often uses generative AI to rewrite work emails so they sound like Jerry Seinfeld.
What's the Deal With Autocomplete?
Email is one the least authentic forms of communication. The stock phrases and courtesy replies are comically robotic. Like, why do you hope this email finds me well? Google has used machine learning in Gmail for the past few years to generate one sentence replies and predict what you're likely to type next. Newer companies, like Compose AI, might enable people to further rely on autocomplete functions while sending emails.
"Autocomplete is not going to sway you away from what you already want to type. It's just going to accelerate it," says Michael Shuffett, a founder and CEO of Compose AI. Although large blocks of AI-generated text from models like OpenAI's ChatGPT are quite popular, smaller snippets crafted by autocomplete are easier to control at the present moment. It's akin to riding a tandem bike with a robot versus letting it ride your bike alone at night after giving a one-sentence command. The first option requires more effort, but you're more likely to reach your intended destination together.
Will major email providers, like Gmail and Outlook, roll out additional AI-powered features to help you breeze through an overstuffed inbox? Aparna Pappu, a vice president and general manager at Google Workspace, mentions multiple ways the company uses AI to assist people when writing messages and detecting spam. In a statement sent to WIRED over, well, email, her attitude on generative AI mirrors most of the messaging coming from Google on the topic: excited, albeit cautious.