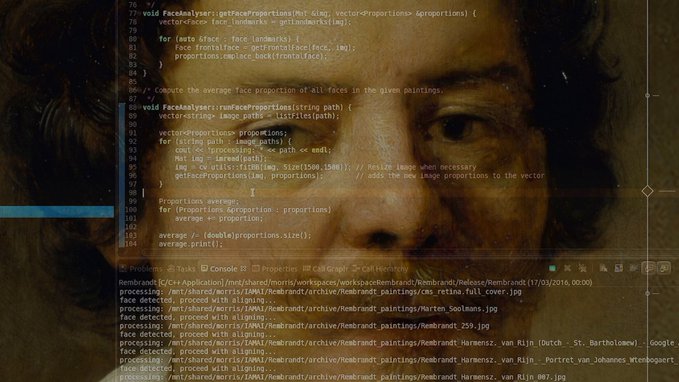 For years, curators have attempted to use the latest technology to help modern audiences connect with centuries-old art — and the paintings of Dutch artist Rembrandt van Rijn are at the forefront. Some curators have even used applications, not unlike the Snapchat filters found on your smartphone, to make the naturalist masterpieces from the Dutch Golden Age seem even more lifelike.
"Our paintings come alive at night!" the official Instagram account for the Rijksmuseum in Amsterdam, which houses most of Rembrandt's work, joked in one post showing this trick at play. Portraits from the 17th century often already looked viewers in the eye, but now, thanks to deepfake technologies, they blink and move as well. It's uncanny, to say the least.
Though these deepfakes make for some enticing marketing campaigns, they aren't exactly groundbreaking from a scientific standpoint. If we want to delve deeper into the relationship between art and artificial intelligence, we must turn to other, more elaborate research projects that used Rembrandt as their personal test subject.