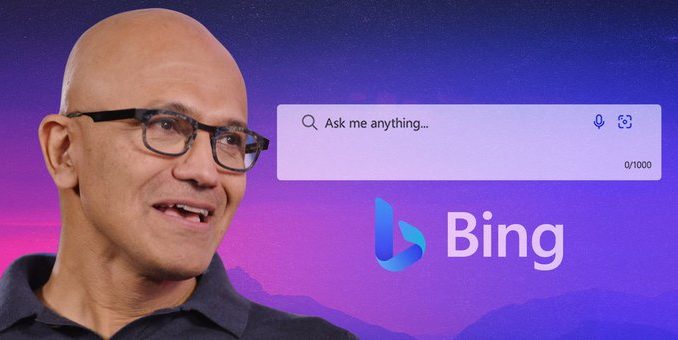 Leaning on its multiyear, multibillion-dollar partnership with the buzzy startup OpenAI, Microsoft is incorporating a ChatGPT-like bot front and center on the Bing home page. You can ask it questions—even about recent news events—and it will respond in sentences that seem like they were written by a human. It even uses emojis.
Microsoft is also adding AI features to my favorite browser Edge. (Seriously.) The tools can summarize webpages and assist with writing emails and social-media posts.
"We are grounded in the fact that Google dominates this [search] space," Microsoft Chief Executive Satya Nadella told me in an interview. "A new race is starting with a completely new platform technology. I'm excited for users to have a choice finally."
Google—which holds 93% of the global search engine market share, according to analytics company StatCounter—is on Microsoft's heels. On Monday, the search company said it is working on Bard, a similar chat tool that generates responses from web-based information.
Microsoft's new Bing and Edge became available in a limited preview Tuesday. You have to sign up on bing.com for the preview wait list, and once you are in, you'll have to use the Edge browser (available for Windows and MacOS). Microsoft plans to bring it to other web browsers over time.
It's far too early to call a winner in this AI search race. But after seeing the new Bing in action, I can confidently say this: A big change is coming to how we get information and how we interact with our computers.