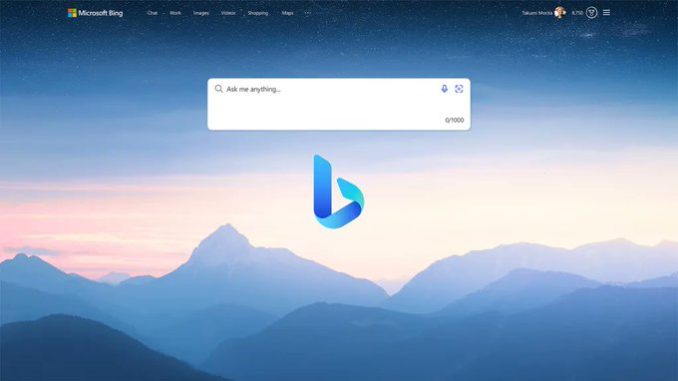 To empower people to unlock the joy of discovery, feel the wonder of creation and better harness the world's knowledge, today we're improving how the world benefits from the web by reinventing the tools billions of people use every day, the search engine and the browser.
Today, we're launching an all new, AI-powered Bing search engine and Edge browser, available in preview now at Bing.com, to deliver better search, more complete answers, a new chat experience and the ability to generate content. We think of these tools as an AI copilot for the web.
"AI will fundamentally change every software category, starting with the largest category of all – search," said Satya Nadella, Chairman and CEO, Microsoft. "Today, we're launching Bing and Edge powered by AI copilot and chat, to help people get more from search and the web."
There are 10 billion search queries a day, but we estimate half of them go unanswered. That's because people are using search to do things it wasn't originally designed to do. It's great for finding a website, but for more complex questions or tasks too often it falls short.
The new Bing and Edge – Your copilot for the web
We have brought together search, browsing and chat into one unified experience you can invoke from anywhere on the web, delivering:
Better search. The new Bing gives you an improved version of the familiar search experience, providing more relevant results for simple things like sports scores, stock prices and weather, along with a new sidebar that shows more comprehensive answers if you want them.