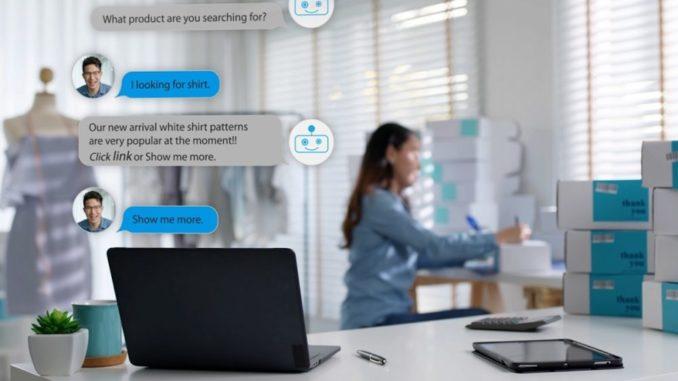 In 2016 and 2017, chatbots were seen as one of the most important additions to the digital ecosystem, with some experts predicting that they would transform eCommerce, replace apps and save shopping malls, among myriad other capabilities. But lackluster artificial intelligence (AI) led most companies to put their plans on the backburner.
Less than five years later, though, AI has advanced enough that some eCommerce executives are willing to give it another shot, looking at platforms such as Messenger and WhatsApp as the next step to reaching consumers.
"The messaging ecosystem is giant — lots of channels depending on where you are the world and what market you're in — and eCommerce is shifting," Matt Ramerman, president of Sinch for Marketing, told PYMNTS in a recent conversation. "Will dot-com stores go away? No chance, but the share of balance moving toward wanting to be able to shop a catalog with a smart … AI system, and being able to shop in messaging, is the future."
Ramerman said he's had conversations with several eCommerce directors at Fortune 500 companies that have all echoed this idea, which was surprising to him at first. "I was always thinking of it as a way to connect to … the catalog" by direct-messaging consumers with promotions and deals, he said. "But the fact that they're thinking and seeing evidence that it's the primary preference, the easiest way for consumers to shop, that's a big deal."
Walmart over the past month has made several moves toward expanding its conversational commerce capabilities. Last week, the box store giant acquired technology assets from conversation design startup Botmock, allowing designers, merchants, customer service and other non-technical teams to develop AI voice and chat experiences without the need for coding.