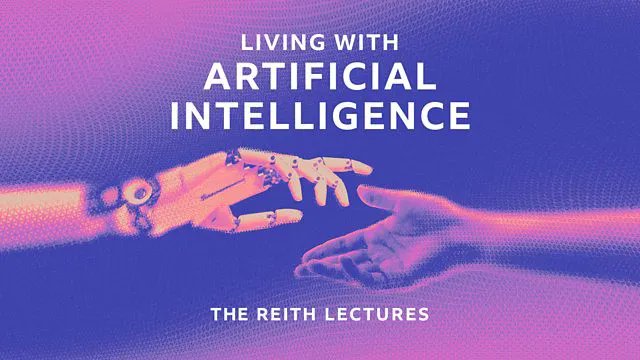 The First Reith Lecture of 2021 took place at the Alan Turing Institute at the British Library in London. In this lecture, Stuart explores the future of AI and asks; how can we get our relationship with it right? He reflects on the birth of AI, tracing our thinking about it back to Aristotle. He outlines the definition of AI, its successes and failures, and the risks it poses for the future. Referencing the representation of AI systems in film and popular culture, Professor Russell examines whether our fears are well founded. He explains what led him; alongside previous Reith Lecturer Professor Stephen Hawking to say that "Success would be the biggest event in human history, and perhaps the last event in human history!". Stuart asks how this risk arises and whether it can be avoided, allowing humanity and AI to coexist successfully.
Key Insights of the First Reith Lecture
Machines don't have an IQ. This is a common mistake that some commentators make, i.e., the machine IQ will exceed human IQ at some point of time. A trivial example is how the Google Search Engine remembers everything, but still can't plan its way out of a paper bag.
Turing's 1950 paper, "Computing Machinery and Intelligence" is one of the stepping stones for AI, which introduced many of the core ideas of AI, including Machine Learning (ML). The paper also proposed what we now call the Turing Test as a thought experiment, and it demolished several standard objections to the very possibility of machine intelligence.
Stuart elaborates upon the meaning of "success in AI". Stating that intelligence in machines has always been defined as "Machines are intelligent to the extent that their actions can be expected to achieve their objectives", he explains that machines, unlike humans, have no objectives of their own, and instead, humans give them objectives to achieve, & how operating withing this model, AI has achieved many breakthroughs over the past seven decades.
As AI moves into the real world, it collides with Francis Bacon's observation from the Wisdom of the Ancients in 1609, "The mechanical arts may be turned either way and serve as well for the cure as for the hurt". "The hurt" with AI includes racial and gender bias, disinformation, deep-fakes, and cyber-crime.
The goal of AI is and always has been general-purpose AI, i.e., machines that can quickly learn to perform well across the full range of tasks that humans can perform. Undoubtedly, general-purpose AI systems would far exceed human capabilities in many important dimensions, but at the same time, we are a long way from achieving general-purpose AI. Several conceptual breakthroughs are still needed, and those are very hard to predict.
He gives a plausible solution to Alan Turing's warning, i.e., how to ensure that general-purpose AI (entities far more powerful than humans) never ever have power over us.
The real problem with making AI better is the objectives specified by humans for the machines. When we start moving out of the lab and into the real world, we find that we are unable to specify these objectives completely and correctly. Stuart supported this statement with examples of King Midas and Sorcerer's Apprentice by Goethe.
Stuart concludes the first lecture by saying that if making AI better and better makes the problem worse and worse, then we've got the whole thing wrong. We think we want machines that achieve the objectives we give them, but actually we want something else.