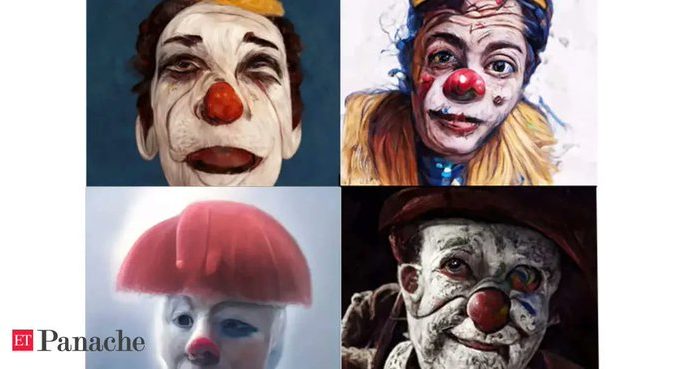 EDINBURGH: At first glance, the series of warped clown faces in a collision of primary colours appears to be the work of a painter – with oily brushstrokes and smudged backgrounds the typical hallmarks.
Yet the images displayed by Scotland-based artist Perry Jonsson on his tablet were in fact created through artificial intelligence (AI) – reflecting a growing trend in the art world.
He used a machine learning programme, whereby algorithms take a text prompt and analyse data t ..