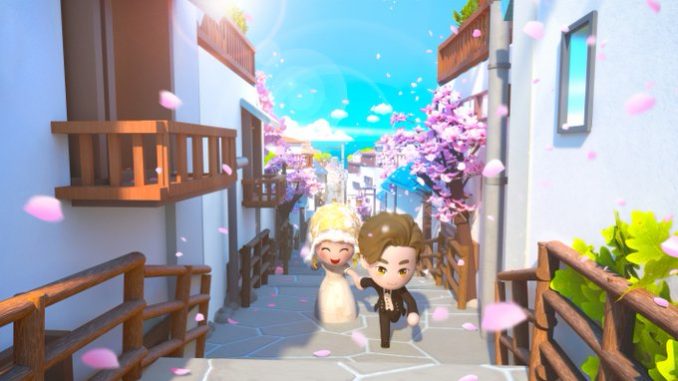 BUD, a nascent app taking a shot at creating a metaverse for Gen Z to play and interact with each other, has raised another round of funding in three months.
The Singapore-based startup told TechCrunch that it has closed $36.8 million in a Series B round led by Sequoia Capital India, not long after it secured a Series A extension in February. The new infusion brings BUD's total financing to over $60 million.
As with BUD's previous rounds, this round of raise attracted a handful of prominent China-focused investors — ClearVue Partners, NetEase and Northern Light Venture Capital. Its existing investors GGV Capital, Qiming Venture Partners and Source Code Capital also participated in the round.
Founded by two former Snap engineers Risa Feng and Shawn Lin in 2019, BUD lets users create bulbous 3D characters, cutesy virtual assets and richly colored experiences through drag-and-drop and without any coding background.
The company declined to reveal its active user size but said its users have created over 15 million custom experiences i.e., virtual spaces with gameplay that others can join since the app launched in November. Virtual assets, including costumes and accessories that users design for characters, have changed hands more than 150 million times on BUD's marketplace.
These transactions are clearly a promising way to generate revenues, but BUD is not charging commissions for now. Nor has it started monetizing in other means via the app.